Qiao Feng Machinery Mould (Shenzhen) Co., Ltd. was founded in 1992 in Shenzhen. During the early days, Qiao Feng focused on producing precision moulds for audio and video systems, consumer electronics, telecommunication devices, and medical fittings. Later in 1993, it began its exporting businesses. In 1997, the company introduced the following services to its portfolio: plastic product injection, surface finishing and parts assembling. The business grew significantly when it started exporting plastic parts for the automotive industry across the globe in 1998.

Living in the era of technology meant nothing but opportunities for Qiao Feng. In 2003, it became business partner with CashCode and started manufacturing bill validator, bill recycler, coin hopper and coin recycler. It expanded its factory to cover an area of 50,000 square meters in 2004 to increase its capacity. In 2005, the company shifted its direction and focused largely on building moulds and manufacturing automotive goods such as central sound system, instrument panel, and navigator. Qiao Feng believes that in order to be successful it must be interchangeable and grow alongside the market trend. The decisive revolution has not only won Qiao Feng respectful recognition from its stakeholders but also opened up many business opportunities.

30million USD were invested in facility upgrade to increase its mould manufacturing capacity in 2007. The investment did not stop there. In fact, in 2009 Qiao Feng doubled its staff figures to 750 and built a brand-new plastic injection workshop, 13,000 square meters, to meet its demand. It became business partners with Money Control and National Rejectors Incorporated, GmbH (NRI) to further extent its product range in manufacturing coin payment systems, cashless payment systems and money handling solutions. With great ambition to succeed, an office area, covering 3600 square meters, was built to not only broaden its research and development but also recruit likeminded people to continue its proactive and innovative approach.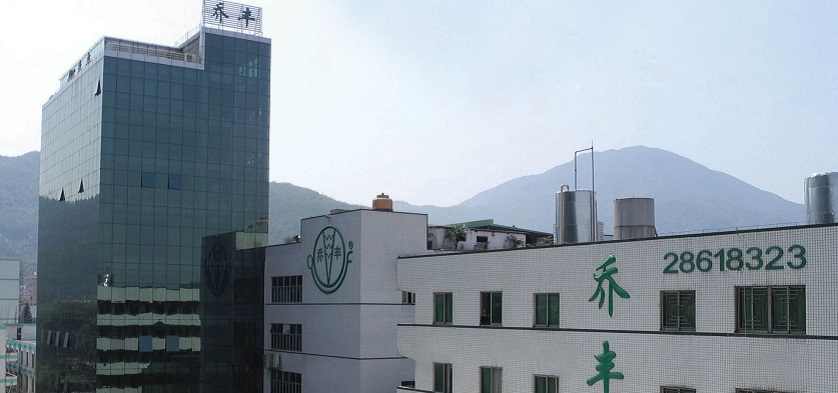 The forwardness thinking and wise predication of market tendency of Qiao Feng had outstood many of its rivals. By upholding the principles of honest business and dedicated to pursue customer service excellence, Qiao Feng has earned not only recognition from the Chinese Government but also high reputation and trust from its clients. In 2011, Qiao Feng was honored by the Chinese Government as a National High-Tech Enterprise. Likewise, Qiao Feng had obtained a series of international certifications including ISO9001 in 2003, ISO14001 and TS16949 in 2008, and AS9100C in 2015. The company has worked extremely hard and has applied many frameworks and regulations such as the RoHS Directive and the 5S system across its operational and management systems to ensure its effectiveness.

For more than two decades, the company offers a one-stop service from mould structure design, mould building and plastic parts production to surface treatment (such as painting, laser etching, printing, decorative parts plating) and parts assembling. The significant development of the company meant that the company name no longer reflects the business nature. Therefore, in 2012, Qiao Feng Machinery Mould (Shenzhen) Co., Ltd. was renamed as Qiao Feng Technology Industrial (Shenzhen) Co., Ltd. In order to maintain its competitiveness, Qiao Feng ensure continuous technological modernisation and effective management system within its organisation. Upgrade such as implementing the ERP system (Epicor) and adapting a new painting line that includes CO2 dry ice blasting cleaning system were carried out in 2014.

In 2015, in response to the Government's entrepreneurship and innovation policy, Qiao Feng established Qiao Feng Asia Maker Center (AMC). AMC provides visitors a platform to creative, explore and turn their ideas into realities. The 1,000 square meters AMC is equipped with basic prototype development equipment, such as laser cutting machine, CNC engraving machine, 3D printers, mechanical processing equipment and many other tools. Visitors are welcome to use the workshop, seminar room, conference room, lecture theater, common room, and playground during their stay and most importantly all are free of charge. From design to prototype to mass production, Qiao Feng is the answer to many youngsters. Qiao Feng encourages innovators across the world to join us and form a team to jointly develop a better vision and innovate the future.
In 2016, Qiao Feng broaden its research and development area to new energy resources/storage system such as battery pack used in electric car and household electricity storage. In addition, the company launched its official self-owned products, selling Bluetooth speakers and 3D printers. With such innovation, Qiao Feng participated in many exhibitions and fairs like the"Innovate the Future Youth Entrepreneurship Hi-Tech Exhibition - 2017"to promote its own brand and acquire real market research.

Over the past 30 years, Qiao Feng has developed a high reputation throughout the globe for high-tech enterprise in moulds manufacturing and plastic parts production. Thanks to support of our clients and efforts of our people, our turnover has been progressively increasing year on year. Qiao Feng is confident in providing our client top class customer service ranging from product development; mould design, manufacture and injection; surface finishing; packaging; and export procedures. Qiao Feng is looking forward to continue this success and continually improve its products and services for clients from different industries.